NME:
Cover: Megan thee Stallion on being a modern Renaissance woman, breaking the internet and "part two of the civil rights movement"
"In a world that is often especially harsh and dismissive towards black womxn – even within the world of hip-hop – it's almost historic for the next generation to witness Megan build a world and brand so authentic to her experience, and for her to live it with unadulterated confidence, beauty and success.
Her modern-day mantras are recited globally, out loud at her shows, online and in headphones. In the three years she's been releasing music, Megan Thee Stallion has already been able to instil her – mostly black, femme-identifying and young – fanbase with a vitality often more readily associated with her more veteran counterparts. And she's done it through genuine visibility and representation. "I try to put confidence in my fans when I'm rapping, because when you repeat after me, you need to really believe in what you're saying!" she says."
Crack Magazine:
Cover: Unknown T wants to be seen
"Unknown T is having a hell of a week.
It's early August and the east London drill artist is in the thick of the promotional phase of his debut mixtape Rise Above Hate. Whether it's starring in comedy sketches with fitness beast Armz Korleone or hosting listening parties on No Signal Radio, not to mention his long-overdue link up with internet persona Unknown P, he's impossible to miss across social media. On the day of the interview, he's busy filming YouTube reaction videos but breaks from the session to jump on Zoom. I mention that it's clear he's having a lot of fun with his return back to music over the last few months. He beams and coyly asks in his bassy, rumbling voice: "Have you noticed?"
Born Daniel Lena and raised in Homerton in the borough of Hackney, Unknown T crashed onto the UK rap scene in early 2018. An incendiary Mad About Bars freestyle served as introduction to his distinctive style, a blaze of UK slang over hard drill beats, before his debut smash Homerton B cemented him as one of the most exciting voices to come out of the capital, establishing his name, his area and his ability to bring drill to the clubs too – the addictive catchphrase "bend your back and just dig it" lit up every party for months. In seemingly no time at all, Lena had put drill music on the radar of the broadsheets, the fashion press and in the charts (Homerton B peaked at No. 48). Harnessing that momentum, collaborating with the likes of Crazy Cousinz, WSTRN and AJ Tracey by the summer of 2019."
The Forty-Five:
Cover: Ms Banks on glowing up, sex-positivity and the spirit of South London
Burberry, baby!" Ms Banks says with a gentle chuckle. She's just finished shooting her first cover shoot for The Forty-Five, one that sees her draped in the signature tartan that symbolises a new era for the rapper: regal, classy and an absolute boss. Born Thyra Oji, Banks, despite being a high-energy, braggadocious MC, is softly spoken and notably calm away from the mic.
Set to come before the end of the year, even the name of her upcoming project 'Banks Statement' is purposeful: "To me, a bank statement is like proof. It's the proof you use for bills, when people need to know how much money you're making, all that… and I feel like this tape is going to be the proof for me. I'm making a statement and showing you that I'm here to stay."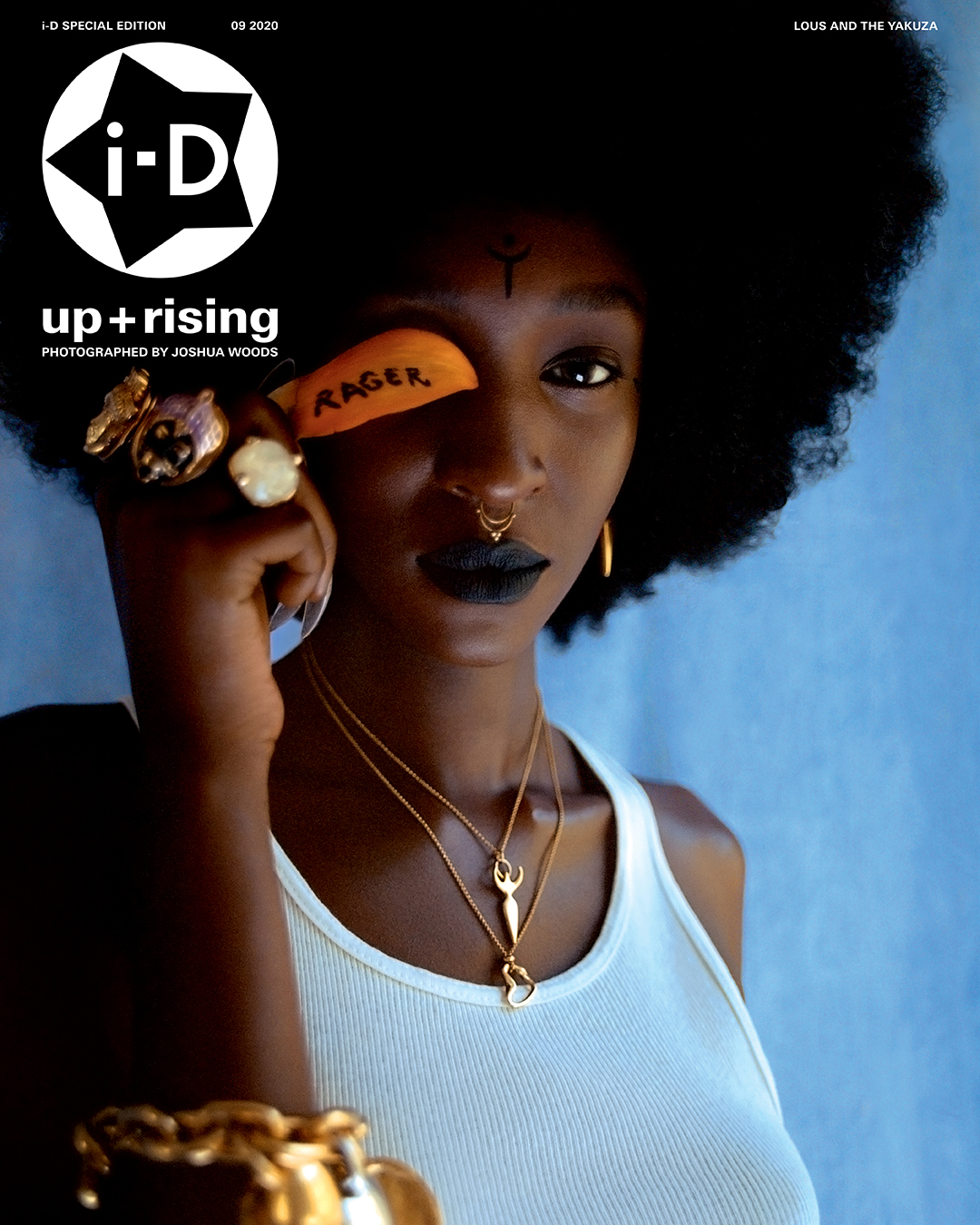 i-D:
Within a record-breaking one minute of pleasantries, Lous and I are already talking about the injustices of colonialism. "Since when do people ever talk about Africa?" she asks sarcastically. We jumped from polite small talk about the 'new normal' of our post-Covid world into the depths of Western disregard for the continent in 60 seconds flat and it's a promising first sign.
gal-dem:
Much like the album, this film took a truly pan-African approach to its representation highlighting artists, creatives and designers from across the diaspora. Featuring the work of Britain's own filmmaker Jenn Nkiru, writer Yrsa Daley-Ward and cameos from Cktrl's Bradley Miller, Nula's Diane Nadiah Adu-Gyamfi and illustrator Jasmin Sehra amongst many more. And with so much to unpack and digest from the film visually, venturing forward into Afrofuturism as well as touching on striking practices such as Namibian red clay hair braiding or the universal journey of women from rivers with calabashes full of water, there are probably many images within Black Is King that are otherwise unseen in the 'mainstream' today, while others are more familiar. Here are some of our favourite references throughout the film that you may have missed
From production and advertising to presenting and DJing, women are involved at all levels of the station that's revolutionising the black British music scene. Natty Kasambala speaks to them about No Signal's growth, inclusivity and the freedom of being able to revel in their blackness at work.
"It can be hard to keep up with the rapid pace of events unfolding during lockdown. Though the outside world remains fairly still, with more time on our hands to express the thoughts in our heads, the cultural discourse feels dense and chaotic. But one topic that has managed to cut through the noise is No Signal, the DIY black radio station that found its feet in the midst of quarantine and has become the unifying soundtrack to our nights stuck indoors as we wait for "normality" to resume."
How an adventure into Solange's Houston confirmed her genius
"The first thing to surprise me about Texas, however, is the diversity of its residents. From billboard ads littered along the roads advertising black dentists, doctors and injury lawyers, to vibrant Mexican establishments, diversity breathes life into the otherwise-muted browns and greys of the uncharacteristically foggy city. On reflection, this is the very reason for my trip to Texas: to explore and dismantle my preconceptions and immerse myself in Solange's hometown."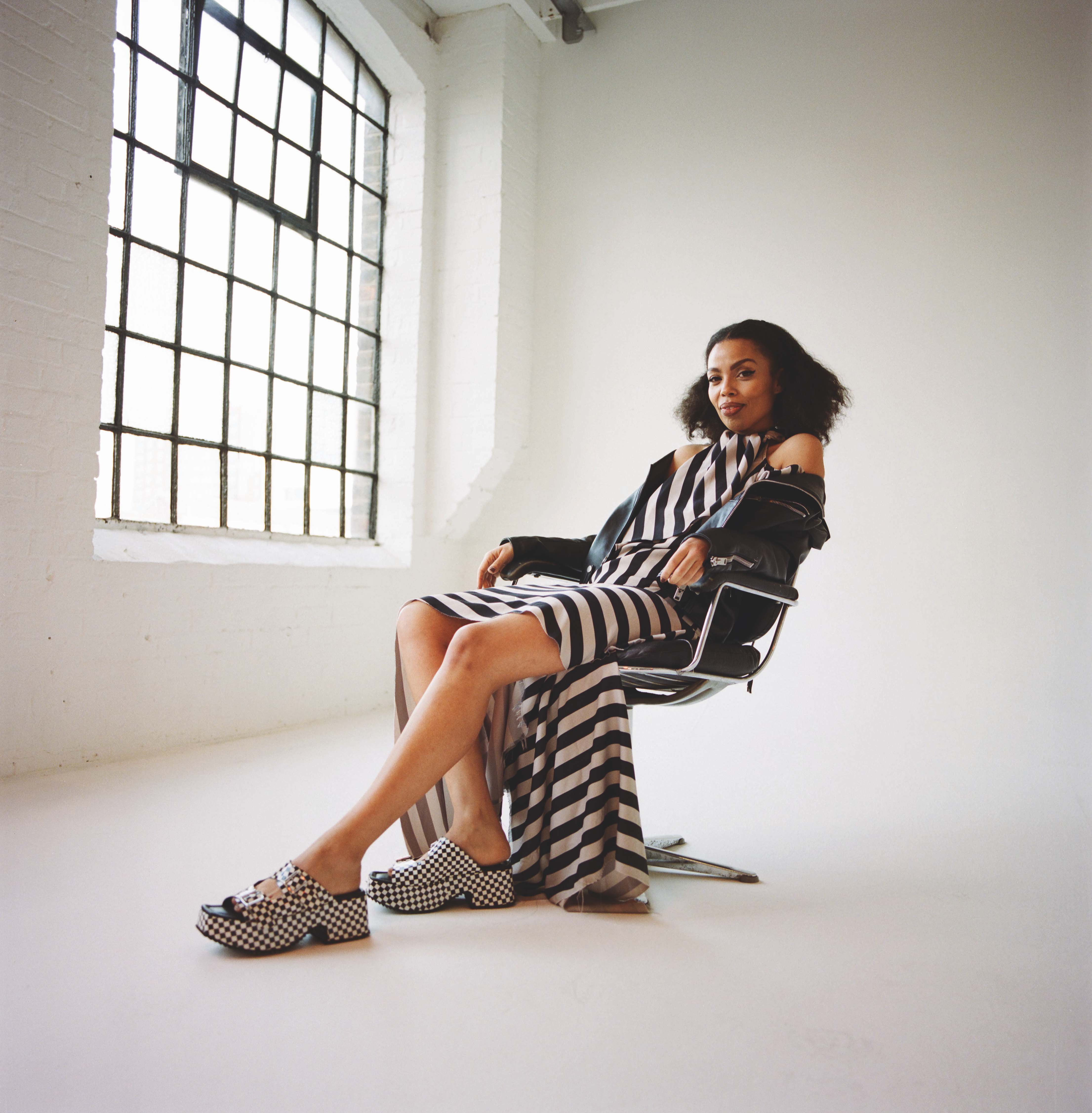 i-D:
the future faces of literature 
Meet six female writers making the world of literature a more diverse, exciting and revolutionary place in 2019 – from cultural historian Emma Dabiri to publishing maverick Candice Carty-Williams.
BBC:
Childish Gambino's new music video 
sparked debate – Video content
Wonderland:
Natty Kasambala meets Kojey Radical, the eclectic renaissance man bringing a richly textured new sound to the British rap game and beyond.
The Line of Best Fit:
Mahalia: One To Watch for 2019
"With songs that stay both down to earth and close to home for those unlucky in love, Mahalia looks set to define British R&B in 2019″
Dazed:
Unpacking all the references in Childish Gambino's new video
"Throughout the video, Childish Gambino and his youthful entourage use dance as a distraction from the brutality unfolding around them.
This can be seen as a reflection of how we live and function in online spaces in 2018. The forums we use allow two opposing forces – of joy and horror – to coexist, as spectacles of black death and viral memes fill our feeds interchangeably. As Gambino rattles off the lyrics "hunnid bands, hunnid bands, hunnid bands, contraband, contraband, contraband", he demonstrates a hip hop trope of drugs, money, and the pursuit of superficial success as a distraction topic from the real oppression and violence taking place on the ground."
Gordon Parks' art is all over Kendrick Lamar's new video
"Parks, as we recently explored, was a huge activist figure within the civil rights movement, and his transgressive work paved the way for black art and the politics within it.
Nestled in with original imagery of their own, Lindstroem and Lamar pay homage to the work of the self-taught photographer who devoted his lens to highlighting both society's diversity and its divisions. The artistic link makes perfect sense, since Lamar's own music examines a similar agenda: in his unapologetically black sound, his political subject matter, and his purposeful visuals, from the LA-inspired project with Kahlil Joseph to his performance atthe 2016 VMA's commenting on mass incarceration."
How Jay-Z's new video references & subverts racist cartoons
"In this shot, we see Jaybo tackle a racist trope head on. Armed with a huge watermelon slice, Jay-Z's character digs into what has historically been considered a stereotypically  'black' food to eat.
Jaybo bites into the fruit, flinging seeds carelessly as he continues to rap. The reference here originates from a short called "Scrub Me Mama with a Boogie Beat" made in 1941 by Walter Lantz, portraying African-Americans in an extremely negative light. The video accompanied a song about a laundry woman from Harlem – who also makes an appearance in Jay-Z's video, dressed as a maid, scrubbing clothes in a basin – that became a hit despite protesting by the NAACP on its release. Footage from the offensive video also surfaces in Spike Lee's 2000 satirical film Bamboozled, exploring blackface and its cultural implications through the story of a black man trying to produce a minstrel show on his television network to escape his contract working with a racist boss."
Why do graffiti writers get sent to prison for so long?
"On the same day that known graffiti writer Vamp was sentenced to 3 years for vandalism, Stuart Hall was given 15 months for the sexual assault of 13 young girls over 20 years, between the ages of 9 and 17. The contrast here is worrying evidence that in the event of two guilty verdicts, the courts seem to place more value on the inconvenience of spray paint on an old brick wall than they do on the lives of underage assault victims.
Disturbed by a justice system that at times is not so just, Molly Manning Walker found inspiration to write a short film, More Hate Than Fear, as a follow-up to a documentary of the same name, that she had made on the same subject."
Important lessons Keith Haring taught us about life and art
"Haring was a true original within the art world. An exhilarating combination of pop art and graffiti, the artist took inspiration from the underground cultures he immersed himself in but equally he gave back. He merged the worlds of politics and art to hone a distinct voice that spread like light in darker times – and, amazingly but unsurprisingly, his art continues to shine almost three decades since his tragic passing."
The LGBTQ+ artists making music where it's dangerous to be gay
"The Rainbow Riots group is taking in intolerant anger and unleashing positivity back – creating something life-affirming for the people who need it most. From the opening track to the close, the vibrancy of the LGBTQ spirit echoes in the beats and melodies, through pop, electro, afrobeats, dancehall and gospel creations. Even though the collective spans continents, the message is a unified one – a message of hope."
Torbjørn Rødland's photos are an exercise in the uncomfortable
Tørbjørn Rødland toys with the concepts of danger and pleasure in banal surroundings. Frightening and inspiring in equal measure, his photography forces you to question your own reality, whether you want to or not.
Huck Magazine:
How the barbershop became a bastion for the black British community
"Either way, to think of a haircut as a mere exchange of services would be a mistake, according to him.
The cultural weight of his shop alone in people's lives is clear when he recounts colourful tales of how – on several occasions, while in the middle of domestics – clients' girlfriends have resorted to staking out his shop waiting on their boyfriends' inevitable return for a trim at some point. It's a simple yet comic depiction of how these black British barbershops act as sanctuaries for black men, to laugh and argue and connect with eacother beyond the gaze of others."
The photographer who shot Britain's Black Panther movement
"The photographer's work also documents the initial ripples of black leadership in this country, and explores how they paved the way for the incredible talents of today.
(He captures the broadcaster Darcus Howes and the politically trailblazing Lord Pitts, for example, who preceded the likes of David Lammy and Edward Enninful). By highlighting the past generations of movers and shakers, he provides a much-needed context to the existence of immigrant generations here, both present and future – an existence that he views as both promising and inherently political."
New Internationalist:
Black Girl Magic
"A search for #BlackGirlMagic on social media unlocks vast worlds joined together by the shared resilience of black womanhood – from graduation photos to new babies. A call to action or simply a cause for celebration, the hashtag – now increasingly synonymous with terms of admiration, strength and joy – has grounded itself firmly within our vocabulary, sparking necessary conversations and uplifting millions."
& more:
Artist addresses lack of diversity at London arts university
8 powerful moments from Frank Ocean's Nikes video